As part of their Sports topic, Primary Seven decided to investigate how their pulse rates were effected by exercise.
As part of our Sport and Fitness topic, Primary Seven investigated how our pulse rate changes when we exercise. Using the assembly hall, we created and planned an investigation to collect pulse rate data. Carter W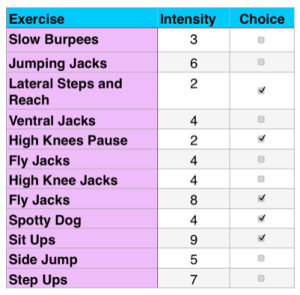 After researching different exercises on YouTube, we then decided on which exercises we would choose to get our pulse rate up. We chose the exercises using an intensity scale with 1 being the lowest and 5 the highest.  The five exercises that my group chose were; Step Ups, Sit Ups, Spotty Dog, Slow Burpies and High Knee Jacks. Carson G
Next we created a spreadsheet to input data from our exercises. The spreadsheet included the following columns;
Type of Exercise.




An image to show how to do the exercise.




Coaching points to help us use the correct technique.




Our resting heartbeat to be measured before the exercises.


Beats Per Minute after each exercise is to test the beats.  Lewis A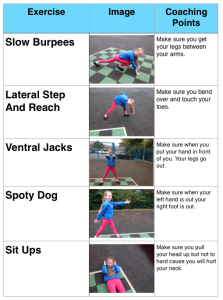 For our investigation, we chose two roles; the Exerciser's job was to do the exercises to get their heart rate up. The Monitor's role was to  measure the exerciser's heart rate.  We decided to measure our heart rate for 20 secs and then multiply the heart rate by 3 to get our beats per minute.  Courtney
For the investigation in the Assembly Hall, we followed this procedure;
First, we took our resting heart beat and added it into the data collection table.  Next, the Exerciser started the first exercise. While the Exerciser was exercising, the Monitor kept time and coached the Exerciser.  After one minute the Monitor took the pulse rate for 20 seconds.
Meanwhile the Exerciser kept moving their legs to stop the blood pooling.  Then the monitor inputted the data down in the data collection sheet. We repeated this process another 4 times. After the Exerciser finished their exercises, we swopped over so that the monitor became the exerciser. Megan 
I began with a resting heart rate of 72 beats per minute. Over the five exercises, my pulse rate increased to 126 bmp. The range was 54. My mean heart rate was 30. Keeley[/text_output][/vc_column][/vc_row][vc_row][vc_column width="1/2″]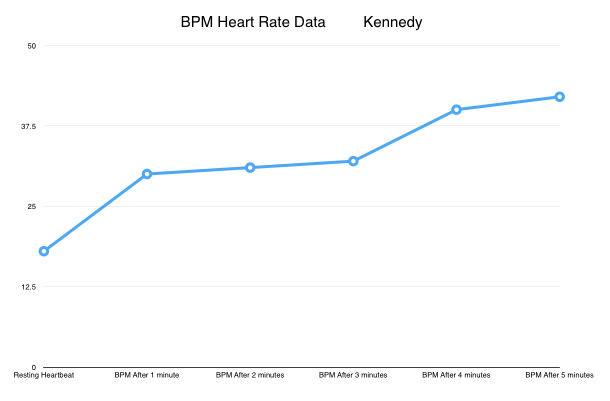 [/vc_column][vc_column width="1/2″]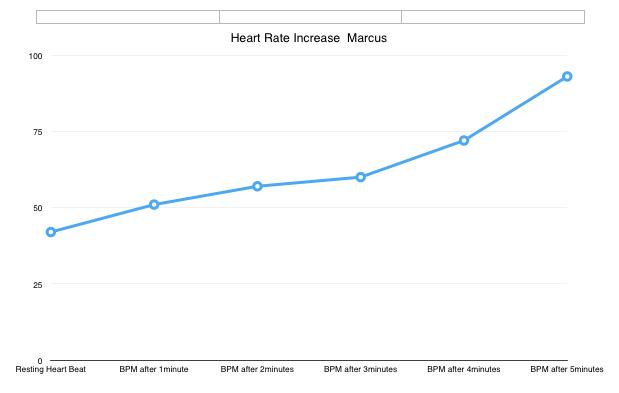 [/vc_column][/vc_row][vc_row no_margin="true" padding_top="0px" padding_bottom="0px" border="none"][vc_column width="1/2″]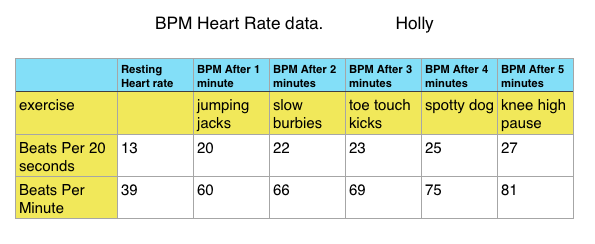 [/vc_column][vc_column width="1/2″]

[/vc_column][/vc_row][vc_row][vc_column width="1/1″]
[/vc_column][/vc_row]