Primary 7 share the exciting work they have been doing in class with their iPads.
This should hopefully give parents and friends a taste of how the iPad is used in the classroom and their amazing potential to enhance learning.
The school has purchased a wide range of iPad apps for the children to use in class. These apps enhance the Literacy, Numeracy, World Around Us and Creativity work already being done in school. Over the last year, each class at Harmony has been learning to use the iPads in class and trying out a range of different Apps.
Using these devices firstly requires each pupil to use them responsibly. All of the pupils in Primary 7 are already aware of safe and responsible use and have signed a contract to show that they are aware of these responsibilities.
The class is enrolled in the Google Apps for Education Programme. This gives pupils access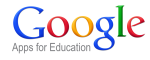 to internet based email, productivity apps and creates a safe environment for pupils to complete work in school or at home. This work can be done independently or by collaborating with other children. Pupils can save, store and share their information with the teacher or class partners. With their own email address, the kids can submit homework to their teacher. In P7 we have also do our Friday phonics and mental maths tests using Google Forms to submit answers and get instant results.
Google Apps for Education also gives access to a range of free Apps for word processing, creating presentations and spreadsheets. These can be accessed anytime or anywhere there is an internet connection via the Google Drive app or a web browser. Using Google Docs, we can write anywhere; at home and in school and it is easy to share our work with others. It allows pupils to share and collaborate on their work, letting writing partners proof read each other's work and write comments for improvements.
Pupils also have access to the Apple suite of Apps on their class iPads. This allows children to (for example); create desktop publishing documents, create presentations on research work, input data into spreadsheets, create graphs, make digital music and short films to illustrate topic work.
We also use Schoology, which is a bit like Facebook for schools! Through this, we can access worksheets, passages to read, web links and also have virtual discussions, about relevant issues, in class.
When the kids debate big issues, they can type their reasons for their thoughts. From this, they are able to read and 'like' other pupil's responses but also reply to posts they disagree with.[
The Explain Everything App is a screen-casting app that allows pupils to explain how they do something. An example below shows how the pupils used the app to explain the processes involved in calculating in maths. We also use the app to record our reading and comprehension answers so we can review where we are making mistakes. Using the Apple TV, we can send our screencasts to the Interactive Whiteboard and let the rest of the class review and critique our work.
Keynote has allowed us to make amazing presentations. We can display our topic research on the Whiteboard and share our information to the rest of the class.
Popplet and Simple Mind apps let us classify, sort and order information into mind-maps and timelines. We can take a topic, create subtopics and add relevant information. This especially helps for planning our writing so that we know what information is needed for each paragraph.
Numbers is a spreadsheet app that allows us to handle data, compile and create tables and create graphs. Last year we created spreadsheets on fatalities in different classes on the Titanic and used some functions to calculate totals and differences. This year, we have used Numbers during our Sport and Fitness Topic to collate nutritional information from food labels and pupil pulse rates when exercising. From this we can then create graphs to illustrate our findings.
The Book Creator App allows pupils to create their own E-Books, complete with images, video and audio. Previously, the pupils in P7 have created ebooks on the journey of the Titanic.  This year, our Digital Leaders have been creating 'how to' ebooks for a range of apps for younger pupils to use.
Comic Life is a great app for arranging images and text into collages, comics or posters. We have created biographical comics on the life of George Best, taking relevant images from the internet and adding our own written captions.
Brushes. The kids used the Brushes art app to 'paint' their own self portraits. Using a 'selfie' taken with the iPad camera, they used different brush sizes and colours to investigate light and shade.
Primary 7 have also begun to code using Hopscotch and Scratch. These apps help the children to understand how computer programs and Apps are created. The kids can add their own lines of code to instruct the app perform a function. Using Hopscotch, we can create our own games, similar to those you might see on the App Store!
Many pupils in P7 are experts in creating digital music, video or animation. Apps like Toontastic, Puppet Pals, iMovie, Shadow Puppet ED and Garageband let pupils flex their creative muscles and produce and present their learning in a variety of ways. In previous years, the class has used iMovie to create Shakespearean soliloquies and write and produce their own song and accompanying video.